Sunday. Early in the morning. We walked to find the historical tunnel next to the chimney. We went to the same place I snorkelled few weeks back. We were looking ups and down the hills and cliffs, but only to realised later (after being told by my wife) that we were looking at the wrong area.
We visited the "Gedung Ubat", a building made to store ammunition back in the days of World War II. Although it was called "Gedung Ubat", this were no pharmacy. Locals called a bullet / ammunition as "ubat" (translated : medicine), and it ends up being called "Gedung UBat".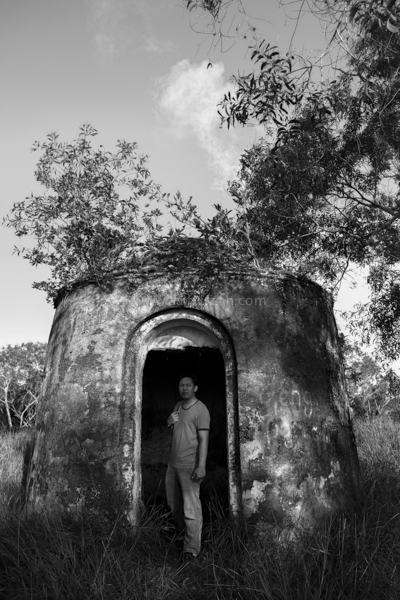 A Muqtadir Halim standing in front of the "Gedung Ubat"
The weather was excellent since Friday, but thick clouds seemed to rolled in heading East as we continued trekking.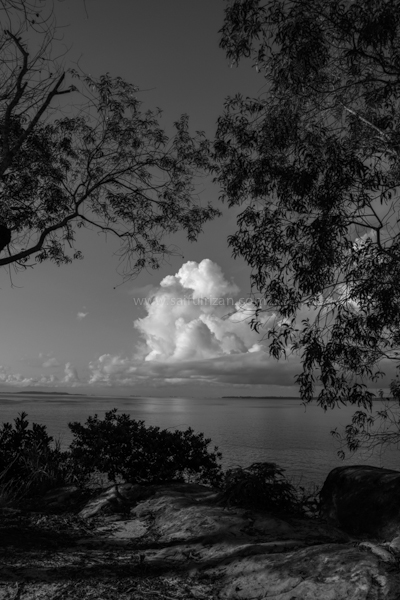 "Gedung Ubat"
We continued to another tunnel located about 100m from where we started. It is still a work in progress, although the signboard shows the restoration project should have completed September 2013. After a few minutes of brisk walk, we ended our trekking with breakfast.
We will come again next time to the correct location.