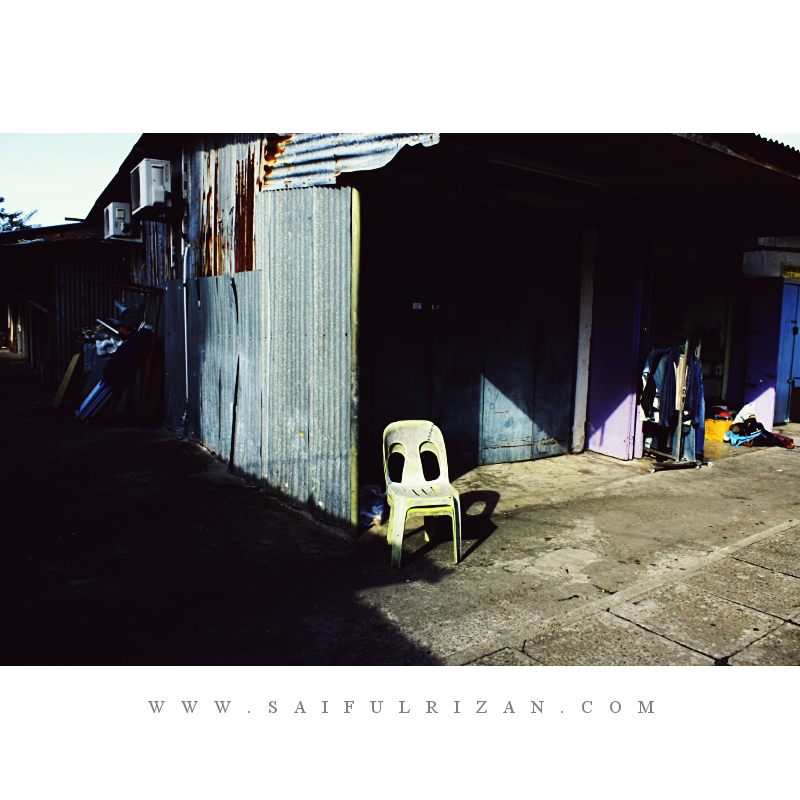 Walking around town on the day when the celebrated annual Labuan Run took place. I  did want to participate, but I forgot to register through a friend whom work with the organizer. Or when I saw the long lines of humans on register desk. Maybe that's not just what I need.
Went to the market, early in the morning. Walking around, looking at things. Looking for any interesting thing. It does help in visualizing. Photographers need a lot of visual training. If there's a boot camp on this, it will be all about looking around and trying to take a mental picture of it.
I saw this old plastic chair. near to obsolete. It sat there when the morning lights just fall on it perfectly. I waited for about 5 minutes, hoping that anyone would sit there while I pretending to check on something on my phone. Be invisible, remember? But none happen. Afraid I might waste a good light, I just took this picture. It's not complete. Yet. But in my mind, I would visualize an old man sitting on it, reading newspaper,smoking cigarettes or doing million things I could imagine to add value to this image.