Read Time:
1 Minute, 25 Second
Had a little panic knowing my MacBook Pro not charging. I don't know if there's any shop selling MacBook Pro Cable Charger in Labuan. The shop I bought this Mac from already closed down few years ago (when the economy wasn't good). I asked my friends and some of them will help look for it in Kota Kinabalu. Some also recommended to check on computer shop at Financial Park complex.
So I look at the cable and try to figure how to fix the problem even for temporary. I have to complete the update on LabuanFT app for both iOS and Android in few weeks (I hope to release the update before Hari Raya on 15th June). I checked on Youtube and found some very simple solution that similar to my problem. My cable was not totally broke / severe. There's like two layer of insulation and the cut was only on the outer insulation. So, I fixed it and you can refer to images below.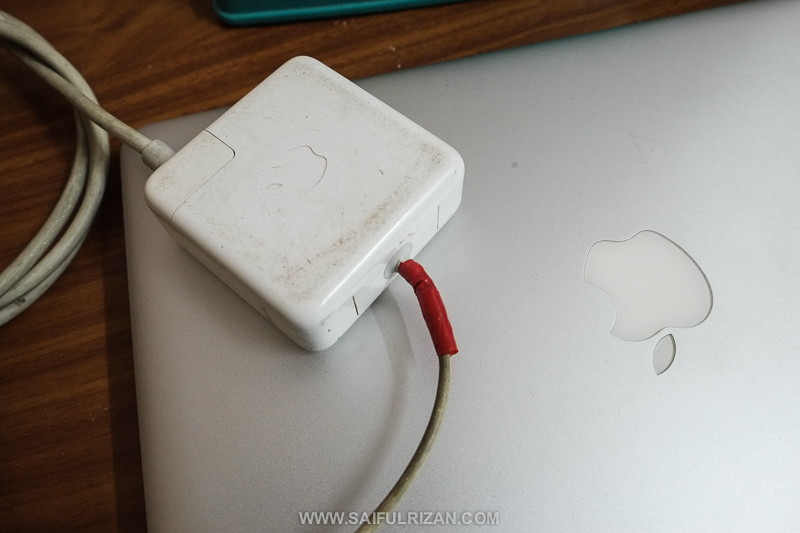 If you're looking for more solution, here's the link "MacBook Pro Charger Cable Problem" on Youtube.
Anyway, this is a temporary solution. I will get a new cable charger. The original from Apple will cost me around RM 300 – RM 400. Or I will get OEM product from Lazada at RM 100.00. 🙂