Read Time:
1 Minute, 11 Second
Yes, I bought a few First Grade model from Gundam.my. Masa tu ada sale, so the combo of
1 x FG 1/144 RX-78-2 Gundam
1 x FG 1/144 MS-06F Zaku II
1 x FG 1/144 MS-06S Char's Zaku II
that cost me around RM 38.00. First Grade ni basically untuk mereka yang mahu belajar mengecat atau air brush figure tu. So dia lebih simple dari High Grade. Untuk First Grade ni tiada sebarang sticker disertakan, cuma komponen tu yang datang in one color. Sejujurnya, aku tiada niat untuk belajar mengecat masa beli benda ni. Aku beli sebab kebetulan terjumpa laman Gundam.my dan nampak combo ni on sale. Masa aku habis SPM dulu pun aku pernah kumpul Gundam, kebanyakan model High Grade. Semuanya sudah hilang pun.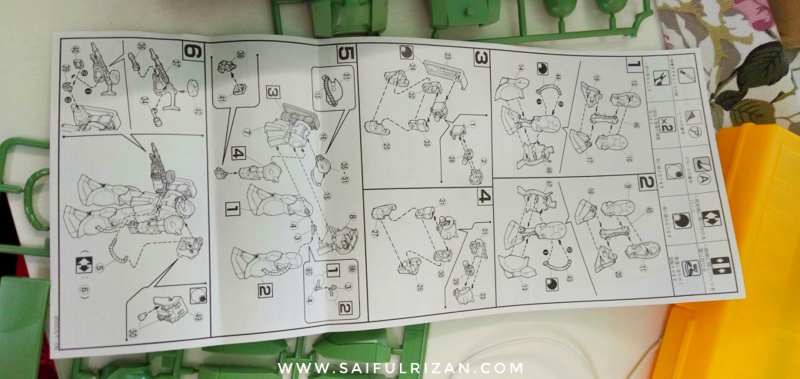 Aku spend dalam 1 jam 30 minit untuk siap pasang semua part. Lama sebab kena potong dengan teliti, kemudian gunakan pisau untuk rata kan part yang kena potong tadi. Benda simple begini pun lebih 1 jam, so tidak hairan lah kalau Grade yang lebih tinggi tu orang boleh spend masa sampai berminggu – minggu untuk siapkan termasuk airbrush.
Lagi dua tu aku akan update bila sudah siap.