When people asked what is my favorite genre in photography, I will answer "everything that I can photograph". Photography is one of those things where you can decide how far you want to go. Personally, I don't limit myself to one particular genre. When I first started, all I want to do is taking beautiful sunset or at least make it presentable. Year goes by, I believe I had photographed more than a sunset scenery.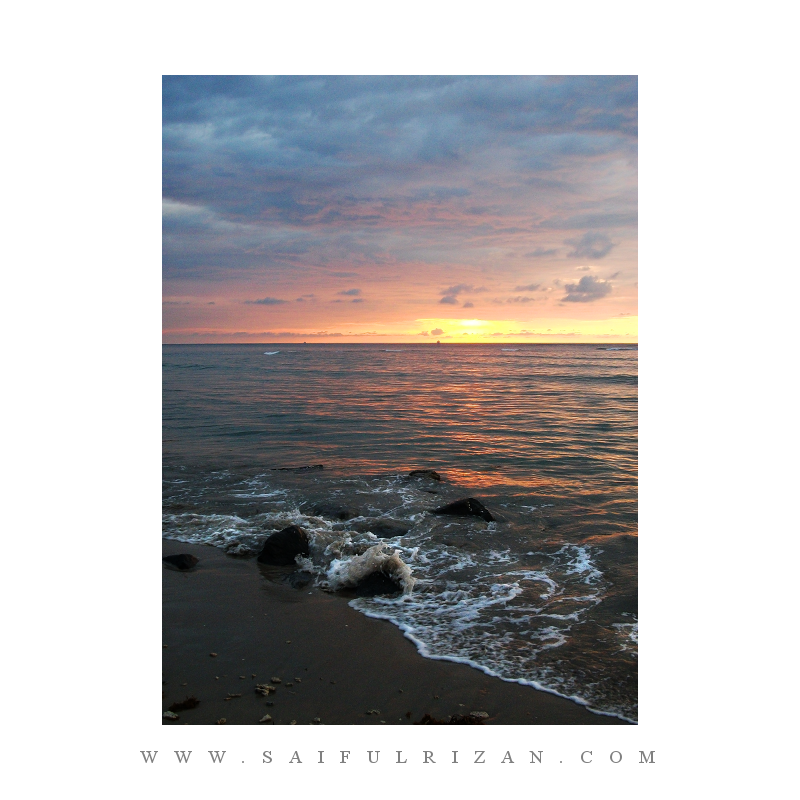 Alhamdulillah, I have met new friends, expand my knowledge on what I've photographed, given opportunity to go to the next level, etc. There are many things that I believe I had gain from this hobby.
I never know if anyone ever appreciate my work. I never ask for fame when I first pick up the camera, and still is. This hobby did brings good vibe to my life. Let there be rain, it's still the best thing to do. To me, my camera is another medium that brings me to where I might never find in an ordinary way. That should be a solid reason why I never care what kind of camera I use, be it high end or for beginner, neither I care about the brands. All I want to do is trying to make a good picture. That is all, and I am thankful to  Allah for giving me a chance to be able to see and appreciate His creation.