This year I am thinking of going to run further. I am talking about longer distance compared to the usual 5km and 10km run I do few times in a week. I want to run a half marathon this year!
Sometimes when I drive around this island, I turned on my GPS watch and start recording just to measure the distance. That's not environmental friendly method. Later on I learnt about a feature in Strava website that allow users to plan a route.
THEN THERE'S GOOGLE MAP
During short break at work, I checked on my Asus phone and saw the Google Maps app. It has been there along with other Google-related app – and I never use it. After spending few minutes on the app, I started planning a potential route for my first Half-Marathon.
STEP 1 : DROP A PIN
Drop a pin on where you want to start your route. An address will show up. Just tap on it to go to the next screen.
STEP 2 : MEASURE DISTANCE
This screen shows a longer address and an option to Save, Label and Share. Tap on the Measure Distance to start planning.
STEP 3 : START MEASURING
Basically the starting point will be where you dropped the pin. So you just move the map around. In my case, I want to run on the roadside, so I drag the point along the road.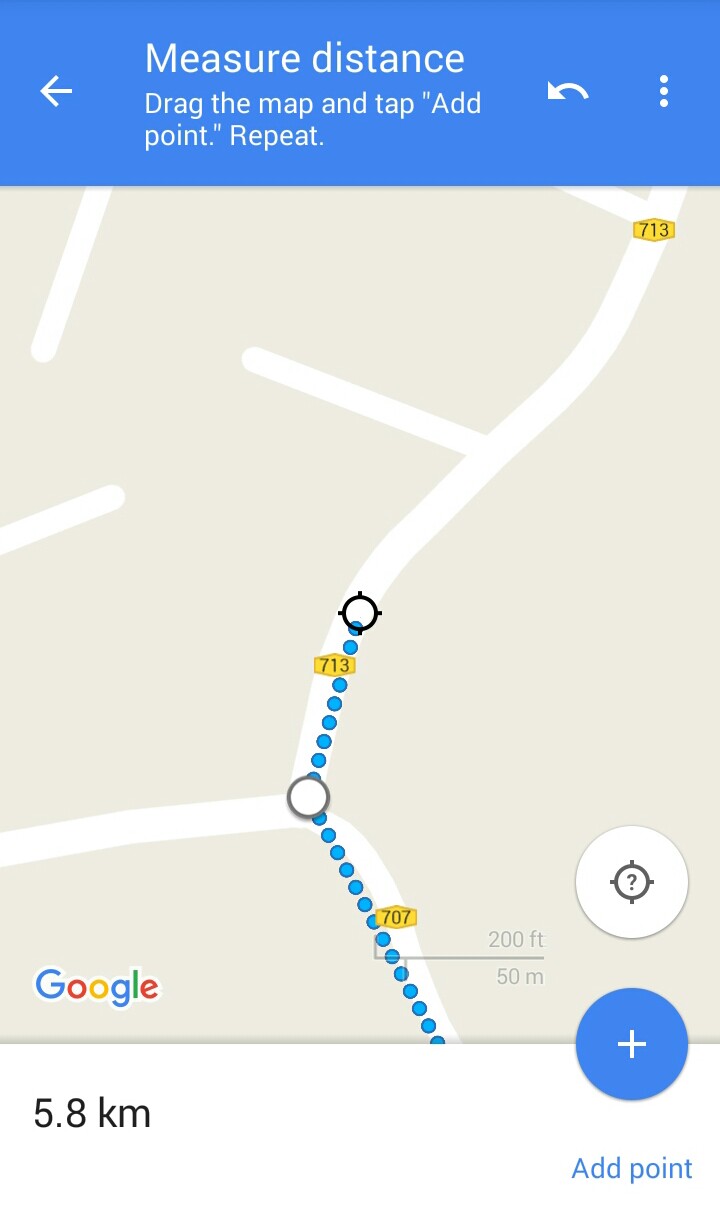 You can see the distance calculated on the lower left of the app screen. When you get to a junction, tap Add point or the plus button on the lower right of the app screen. I don't add points accurately, so I might get a difference in few metres.
Few minutes later, I managed to plan my new 10km and 21km route.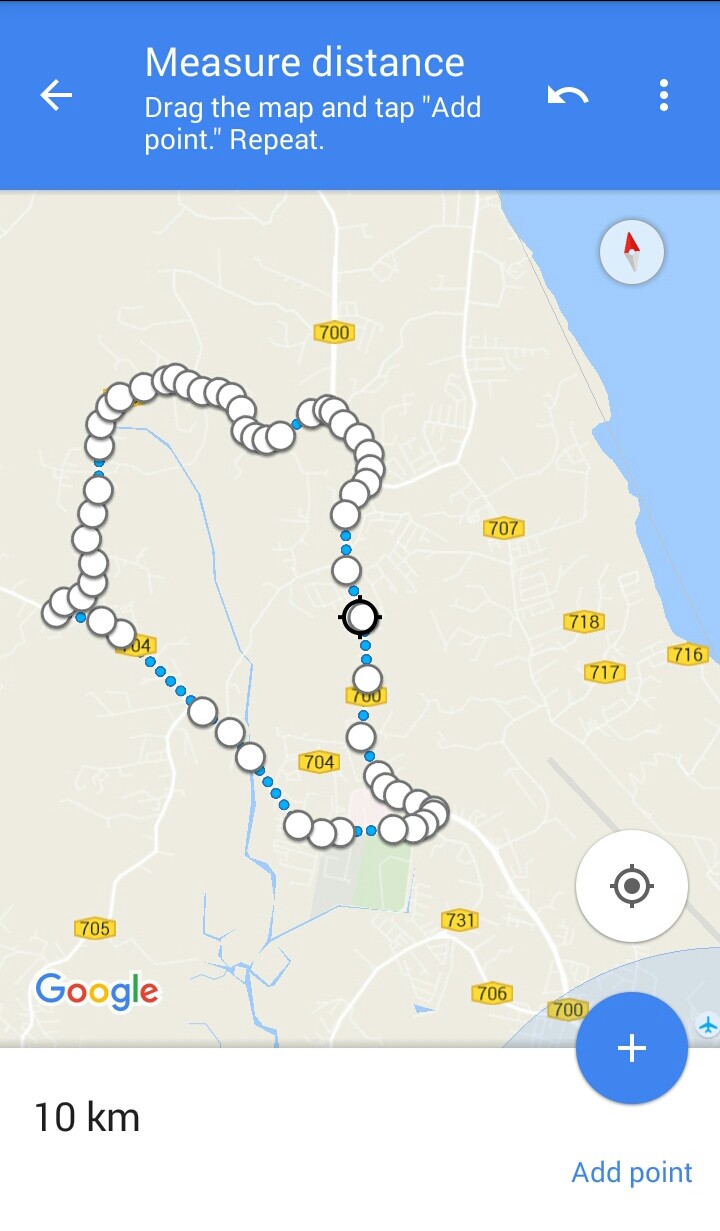 CAN I UPLOAD THE MEASURED DISTANCE TO OTHER APP ?
I was thinking if the route above can be saved / uploaded to use on my Garmin Connect – which then can be uploaded to my Garmin Fenix 2. UNFORTUNATELY I couldn't find any option that allow this to be shared on other platform. Might as well I just design the route / course on Garmin Connect website. So why use Google Maps app? Because I cannot measure distance / create route on both Strava and Garmin Connect app.
CONCLUSION
I couldn't find any option to save the route in Google Maps. Measure Distance feature just serve it purpose to measure the route, not to save it. To me, it's just my way to plan on my running route in my hometown (that I am familiar with) without turn-by-turn navigation.
For a runner planning a new route, and need turn by turn navigation, do the planning on Strava, Garmin Connect or other app – which mostly linked to Google Maps if you're using your phone to record your run. For me, I just upload it to my Fenix 2 watch and set it to navigate when I am out running on trails.
However, I know inspiration to run doesn't come when using my computer. It just appear out of nowhere and my phone and Google Maps will come in handy.
Happy Running!